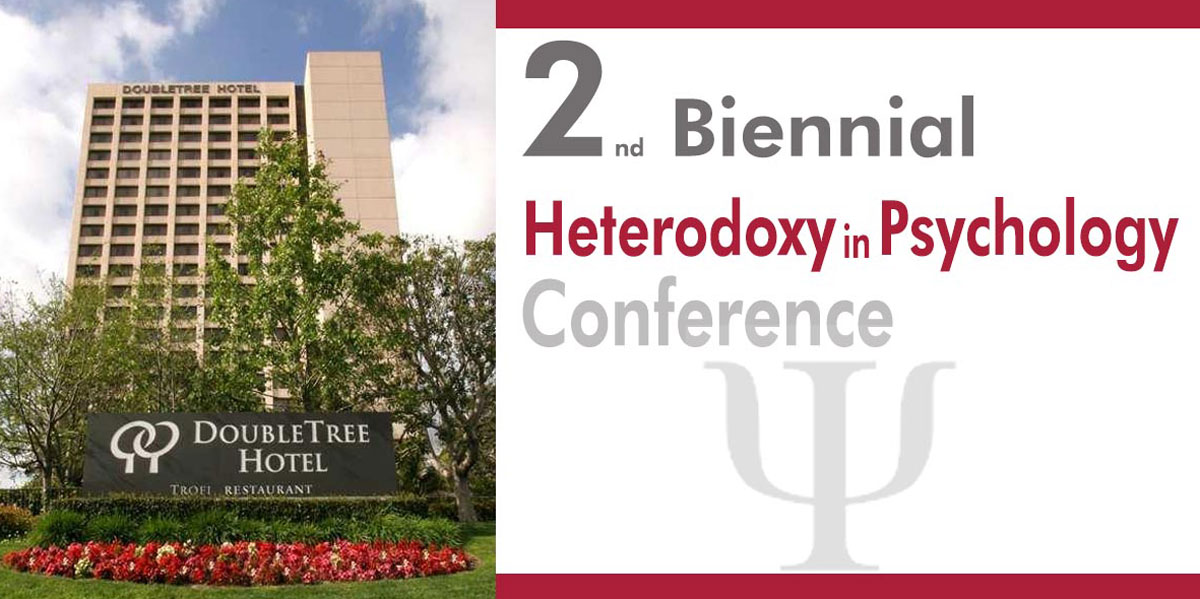 2nd Biennial Heterodoxy in Psychology Conference 
Thursday, January 9, 2020 8 a.m. - Sunday, January 12, 2020 
The Heterodoxy in Psychology Conference provides an interactive forum for the exchange of research and ideas that are ideologically and intellectually heterodox in the science, teaching, and practice of psychology and allied disciplines as well as ideas on how to foster and promote heterodox work.
Parking is available at the hotel $18 per person, per day. Each ticket option incldues all the conference meals. The meals will be served buffet style with various options avaliable.

Please contact Mahnaz Asghari at asghari@chapman.edu for any questions regarding the conference. 
MORE CONFERENCE DETAILS
---
Ticketing Services
Chapman Ticketing Services is open Monday-Friday from 9 a.m -4 p.m. We are located at 337 N Lemon St, Orange, CA 92866. Parking is available in the driveway.