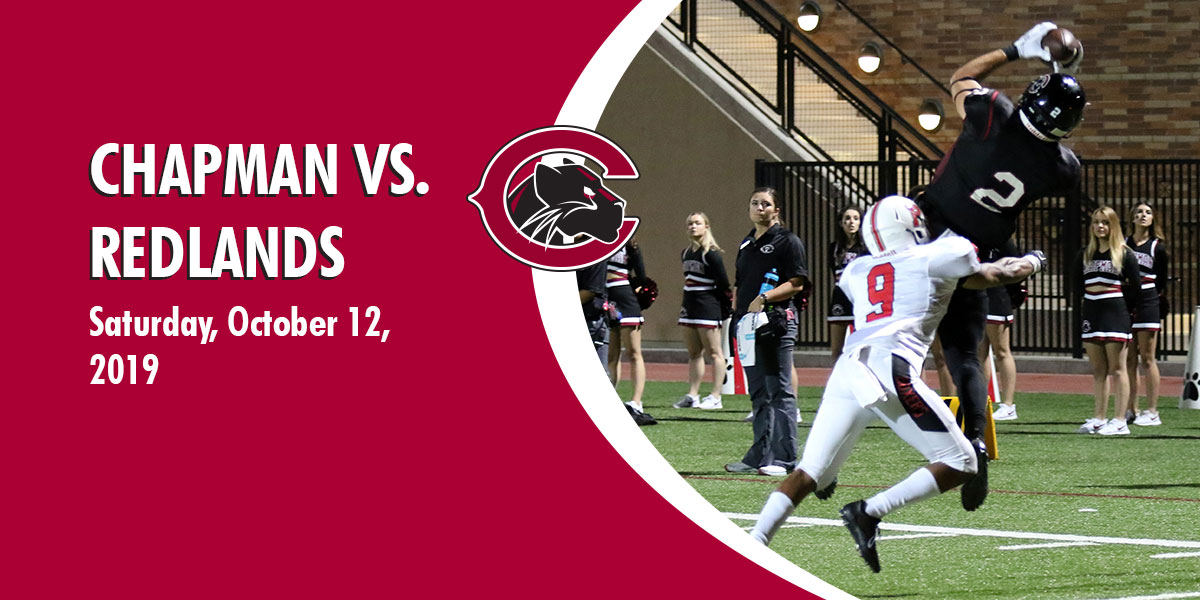 Chapman Athletics:
Chapman Football 2019: Chapman vs. Redlands
Saturday, October 12, 2019 | 7 p.m.
The Chapman University Panthers host SCIAC-rival the University of Redlands Bulldogs. The Panthers and Bulldogs have combined to win four of the last six SCIAC Championships.
---
Free Parking
Free parking is available for all ticketed events on campus that take place after 4 p.m. and on weekends, subject to availability. To take advantage of this offer, you must register your vehicle's license plate in advance of your event.
Register your vehicle in advance for free parking!
Ticketing Services
Chapman Ticketing Services is open Monday-Friday from from 9 a.m -4 p.m. We are located at 337 N Lemon St, Orange, CA 92866. Parking is available in the driveway.